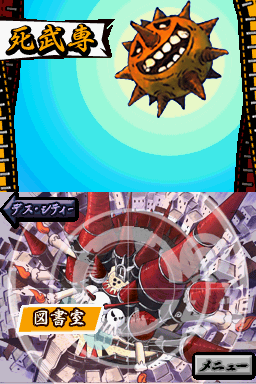 First of all,we got to ask a question.  What is the game about?
Well,the game is called "Medusa no Inbou" which means "Medusa's Conspiracy".
The game is based on the anime itself,because some episodes in the anime ARE about a conspiracy that medusa was doing to get to the "Kishin" so,it's loyal to the anime's storyline.
The game itself has a lot of what is the script from the original anime,with of course the "interactivity".